Members & Partners
Members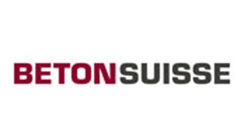 Upon initiative of Cemsuisse (Association of the Swiss Cement Industry) and in cooperation with three other associations that are strongly involved in the concrete production industry, BETONSUISSE Marketing AG was founded late 2006 as a new coordinating organisation. BETONSUISSE Marketing AG aims to promote the use of concrete and continuously works on maintaining its high image in the various field applications: buildings, infrastructure, railway and road network.www.betonsuisse.ch
---

Britpave, the British Cementitious Paving Association, is an independent body established to develop and forward concrete and cementitious solutions for infrastructure. It is active in the development of solutions and best practice for roads, rail, airfields, guided bus, drainage channels, soil stabilisation and recycling. As such, the Association is the focal point for the infrastructure industry. The broad membership of Britpave encourages the exchange of pan-industry expertise and experience. Members include contractors, consulting engineers and designers, specialist equipment and material suppliers, academics and clients – both in the UK and internationally.
The Association works closely with national and European standards and regulatory bodies, clients and associated industry organisations. It provides a single industry voice that facilitates representation to government, develops best practice and technical guidance and champions concrete solutions that are cost efficient, sustainable, low maintenance and long-lasting
---

CEMBUREAU, based in Brussels, is the representative organisation of the cement industry in Europe.
CEMBUREAU includes 28 members which employ approximately 67,600 people.
---

Cement & Concrete Centre promotes the interests and combines the promotion of four connected cement industries with a commercial interest in the Dutch market. The objective is to promote the use of cement in the Netherlands, both in quantity and in quality.
---

CEMEX is a global building materials company that provides high-quality products and reliable service to customers and communities in more than 50 countries throughout the world, and maintains trade relationships in over 100 nations. CEMEX is one of the leading cement manufacturers in the world and a leading supllier of ready mix concrete and aggregates. With more than 43.000 employees CEMEX has annual sales of US$14.13 billion.
---

DELTA BLOC International GmbH, founded in 2000, is a leading developer and manufacturer of state-of-the-art precast and in-situ concrete vehicle restraint systems. At the headquarter in Sollenau in the Eastern part of Austria and five international branch offices, a total of 46 employees support production facilities and distribution partners in more than 30 countries across the globe.
---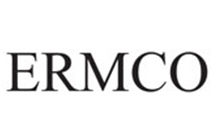 ERMCO, the European Ready Mixed Concrete Organization, is the federation of national Associations for the ready-mixed concrete industry in Europe. It was founded in 1967.
---

FEBELCEM, the Federation of the Belgian Cement Industry gathers together 3 members that operate on a worldwide scale, CBR, CCB and Holcim. Every year, they produce approximately 7,000,000 metric tons of grey cement, making an estimated turnover of 555 million euro. The sector invests nearly 50 million euro a year in environmentally-friendly research and advanced technology.
FEBELCEM represents a dynamic industrial sector dedicated to continuous innovation and the quality of its products. FEBELCEM plays a key role in promoting the use of cement and in providing information and training for the users.
---

GIVASA is a company from Barcelona with more than 30 years of experience in the field and has the aim of offering new solutions of in-situ concrete barriers to the European roads according to the existing regulations. Its sales policy is licensing European producers that already has slipform concrete machines or working directly for the final client.
---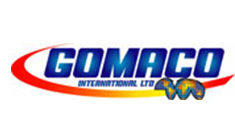 GOMACO Corporation is the worldwide leader in concrete construction equipment with our European headquarters in Witney, England and worldwide headquarters in Ida Grove, Iowa, USA. GOMACO equipment will slipform concrete streets and highways, airport runways, slabtrack pavements, curb and gutter, sidewalks, safety barrier, and irrigation canals. Support equipment includes grade trimmers, concrete placers, texturing and curing machines, and smoothness indicator equipment. We also offer equipment to finish flat slabs, bridges, and slopes. GOMACO will consult on equipment for large, small or unique concrete paving projects. Our products are offered through a worldwide distributor network for local sales, parts and service expertise.
---

The Gütegemeinschaft Betonschutzwand & Gleitformbau e.V. (Quality Association for Concrete Safety Barriers and Slipform Construction) brings together German companies and associations interested in supporting the construction of concrete safety barriers and slipform construction.
To achieve this goal, we promote ongoing technical development and staff training in order to continuously optimize the quality of concrete safety barriers and elements produced by means of slipform construction. In addition, we take an active part in the boards compiling rules and regulations for the use of concrete safety barriers (in-situ concrete and precast elements) and for slipform construction.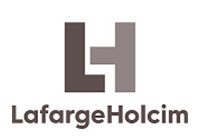 LafargeHolcim is the leading global construction materials and solutions company serving masons, builders, architects and engineers all over the world. Our operations produce cement, aggregates and ready-mix concrete which are used in building projects ranging from affordable housing and small, local projects to the biggest, most technically and architecturally challenging infrastructure projects. As urbanization increasingly impacts people and the planet, we provide innovative products and building solutions with a clear commitment to social and environmental sustainability
---
The German Federal Associations of Cement, Ready-mix Concrete, and Precast Concrete Element Industries have placed their marketing activities onto a common foundation. In June 2015, the InformationsZentrum Beton was founded, formerly known as BetonMarketing. In the framework of the reorganisation the three former regional companies and BetonMarketing Deutschland were merged into InformationsZentrum Beton GmbH.
An important part of the new structure is the joint development of projects within the industries and the close cooperation and linkage with companies and concrete associations. This bundling of forces of the newly formed InformationsZentrum Beton represents the interests of more than 1,000 companies with over 4,000 production sites for cement-bound building materials in federal territory. The goal of the community is the information about the advantages and benefits of concrete construction for professionals and private builders. The core of marketing is to identify and raising of synergic potential in the marketing activities in the industry and networking with professional groups. This means for example the placement of concrete technical know-how, and company-wide communication in various media and the leadership of the umbrella brand concrete.
---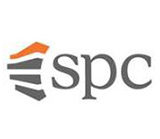 The Polish Cement Association (SPC) was founded in 1990 and represents all cement plants in Poland. SPC cooperates with the public administration, local authorities, European institutions and other industry organisations. SPC has been promoting concrete and one of the main promotional activities is the promotion of concrete roads.
Within the promotional activities of concrete roads SPC participates in trade fairs of road construction, publishes books and booklets, organises conferences and seminars.
---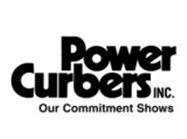 Power Curbers, Inc. and its subsidiary Power Pavers, Inc. manufacture concrete slipform paving equipment for roads, curbs, sidewalks, barrier wall and other applications.
---
The Spanish Cement Association, Oficemen, is an industry association with non-profit, private and technical-professional status. Founded in 1931, its present voluntary membership includes the Spanish companies engaging in artificial cement manufacture and clinker production. Its mission is to represent the Spanish cement industry and defend its legitimate interests.
---
TURKCİMENTO (Turkish Cement Manufacturers' Association) being the only non-governmental organization representing the Turkish Cement Sector since 1957, commamorated its 50th year of establishment with the mission of determining the goals for better quality products, more efficient services and solutions to potential problems of cement and concrete industries. TCMA' s major role is to contribute to the sustainable development of the construction industry and consequently to the national economy. This goal is to be largely achieved through developing new areas for the consumption of cement and concrete.
http://www.turkcimento.org.tr/en 
info@turkcimento.org.tr
---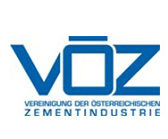 The domestic cement industry is structured in the Association of the Austrian Cement Industry (Vereinigung der Österreichischen Zementindustrie/VÖZ). Its activities cover all measures aimed at advancing the development and application of cement and cement containing products, furthermore it serves as external representative of the cement industry. The Association of the Austrian Cement Industry acts as a partner of the building trade and construction industry, government agencies and building owners. At the same time it considers itself to be a servicing and contact point for end users. The Austrian Cement Industry dedicates itself to research and development of the building material concrete. By enhancing new technologies and offering special solutions for customers the Association of the Austrian Cement Industry puts impetus to innovations in the construction industry. In addition the Association constantly keeps an eye on current international development and plays a significant part in establishing permanently the highest level of technical development in the Austrian building sector.
---

Wirtgen GmbH is a member company of the Wirtgen Group, an internationally active group of companies in the construction equipment industry. The group comprises the four renowned brands Wirtgen, Vögele, Hamm and Kleemann, all headquartered in Germany, as well as local production facilities in the United States of America, China and Brazil.
Partners

AB-Roads is a specialised engineering and consulting firm which aims to enhance quality of roads and pavements by providing detailed technical advice and guidance on the design, the execution and control, (testing, failure analysis, inspection) of concrete roads, small element pavements and special applications such as industrial pavements, tram-bus lanes, parking roofs, tunnel pavements, water permeable pavements, airports, …
---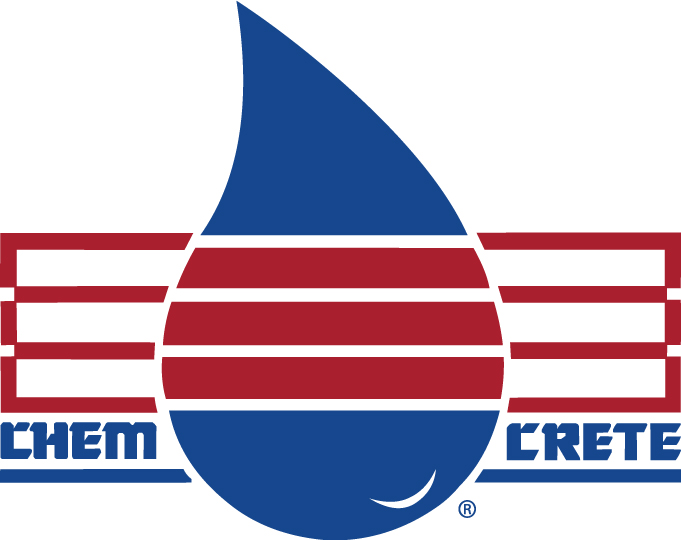 Chem-Crete Europe, s.p.a. develops and produces specialty products designed to protect and enhance the performance of concrete and asphalt. Airports, barriers, bridges, roads, tunnels, seaports and other major infrastructure projects benefit significantly from the company's patented, environmentally friendly, VOC-free waterproofing products. With more than a decade of wide-ranging, real-world applications, as well as testing and certification for the EU and many other major markets, Chem-Crete protection products are becoming the leading choice for concrete and asphalt professionals.
---
Precast products by Haitsma Beton have found their way into countless constructions. Drawing on more than a century of expertise, our firm is a factor of stability in the fields of construction and infrastructure, both in the Netherlands and surrounding countries. The company specialises in the design and production of  top-quality precast concrete elements, barriers and piles. We supply made-to-measure products, including large and heavy elements in non-standard shapes. Our products are employed in the construction of bridges, viaducts, stadiums, car-parks, buildings and roads. No challenge is too great for Haitsma Beton.
---

KWS Infra is active in both construction of large, complex and multidisciplinary infrastructural projects as well as small-scale projects for local governments and private clients.
KWS Infra has a nationwide coverage and are decentralized with regional offices subsidiaries and associates. KWS Infra is part of Koninklijke Volker Wessels Stevin, a broad internationally operating group of companies that is active in all types of construction in the Netherlands, the United Kingdom, Canada and the United States.
www.kws.nl / www.bkbinfra.nl / www.volkerwessels.com /
---

OAT Group Worldwide is specialized on reconstruction of concrete and asphalt surfaces on airports, highways and industrial used surfaces.
The OAT company was established in 1977 and is a family company with seven domestic branches in Germany. OAT also has a participating interest in a number of companies in Germany. There are many more companies and cooperations abroad with partners. Today the OAT group has more than 500 dedicated and highly qualified employees. OAT offers high performance in all domains, with short construction periods at reasonable prices.
www.oat.de
---

OTTO BRENTZEL – Stahlverarbeitung e. K. has reliably been supplying concrete road contractors in Germany and abroad for more than four decades. They have specialized in the production of DOWELS and TIE BARS which are required for position fixing and for transferring forces in concrete pavements and concrete areas."
---

ROBUCO is a Belgian company specialized in concrete treatments such as:
Aggregate exposure
Grinding and grooving
Diamond sawing and drilling
Joint Technics
Surface protection applications
Hydrocleaning and demolition
Concrete repairment
Dowel and tie-bar installation
Injections and slab lifting.
---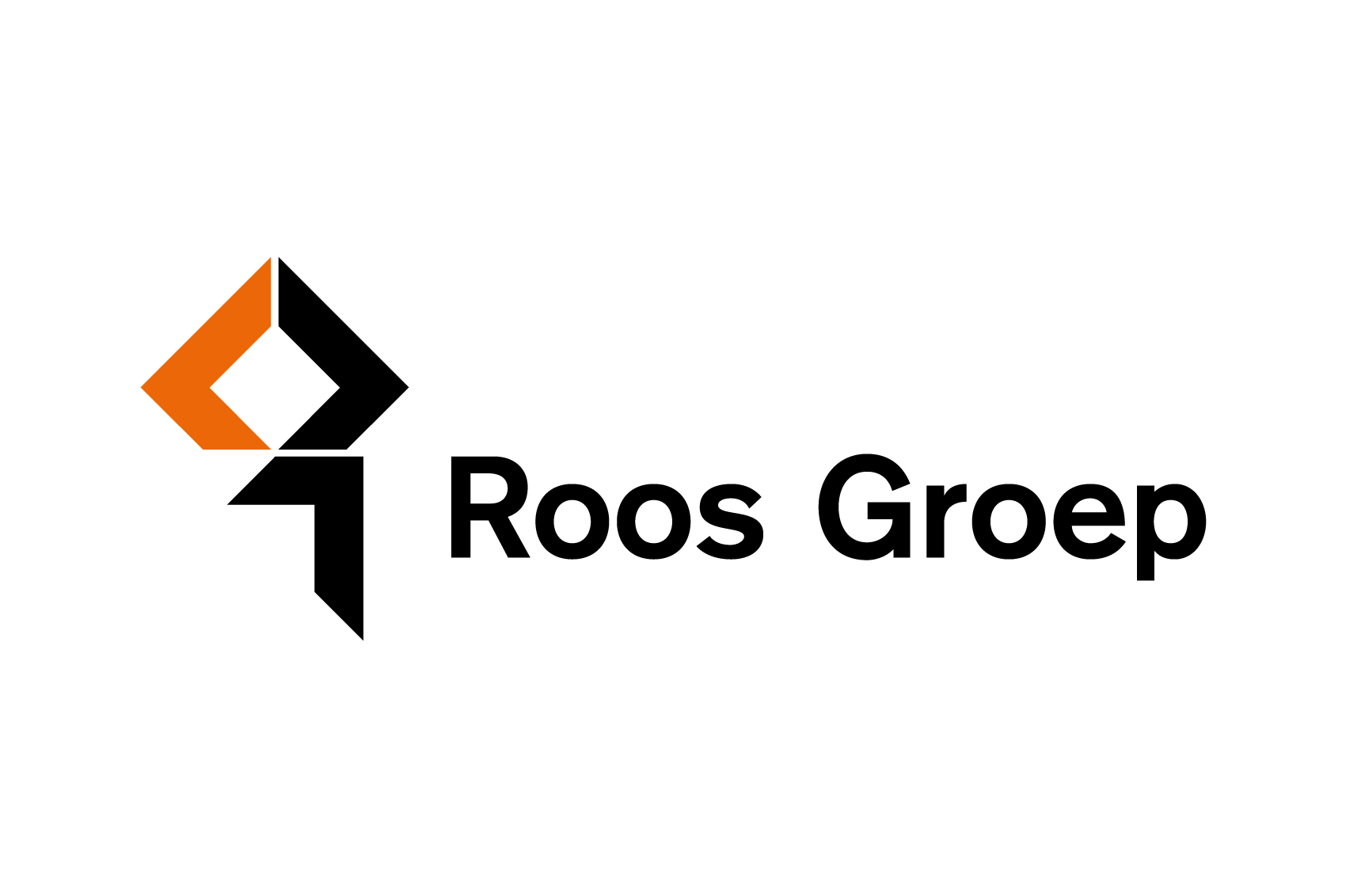 Roos Groep is a family business which was established over 60 years ago. During these years we've become specialists in infrastructural projects, with a focus on The Netherlands and Belgium. Among several other things, pouring concrete is this innovative company's profession. Since 2019 we have been using the newest Leica systems on our concrete pavers to deliver the highest possible quality. To make sure everything from start to finish is realised in the most efficient way possible, we have the entire process under one roof. From designing and developing, to pouring the concrete surface, cutting and filling the (constructional) joints.
What we offer:
Concrete slipform paving;
Infrastructural solutions;
Diamond cutting, sawing and drilling;
Applying joint fillers;
Concrete repairs;
Dowel and tie-bar installation.
https://roogroep.nl / https://roosgroep.de /
---

Sepehr Ghafari, PhD, has been the design supervisor of pavement systems, geotechnical structures, deep and shallow foundations at PASAR consulting engineers in Iran from 2006.
Amongst his fulfilled projects in the field of concrete pavements are:
Design and supervision of the construction of JRCP in the 40 kilometer eastern bypass of the Qaemiyeh province.
Design and supervision of the construction of the RCC-HMA pavement in the western bypass of the Qaemiyeh province.
Design of RCC pavement system for Nourabad-Babamonir highway.
Design of RCC-HMA pavement system for Marand-Ivoghli highway rehabilitation.
He has been the project manager in construction of the JRCP pavement section in Qazvin-Takestan highway from 2015.
Academically, he has been an assistant professor for highway and pavement engineering courses at the department of civil and environmental engineering in Amirkabir (Tehran Polytechnic) university from 2006. Currently, he is the graduate level lecturer of advanced highway engineering courses. Having taught international short courses in concrete pavement analysis and design, he also has a fair number of published ISI and conference papers which include advanced analysis of concrete pavement systems.
---

SPECBEA (Spécialistes de la Chaussée en Béton et des Aménagements/ Association of Road and Urban Concrete Pavements Specialists) was founded in 1936 and gathers companies of concrete pavement and developments.
Whether in the societal, environmental or economical fields, SPECBEA members are sharing the same ambition, the control of concrete (quality and lifetime) in its various application domains, being:
roadways and platforms (airports, public transport in own site, roundabouts),
safety equipment and concrete structures, cast-in place by extrusion,
public and private facilities (decorative and technical concrete).
SPECBEA studies and defends the general, economical, industrial and commercial interests of its members. In particular, it performs all kinds of studies aiming at technical and economical skills improvement for its members, as well as for their realisations.
SPECBEA serves as a resource for contractors, projects managers, designers, and craftspersons. The organization supports the entire concrete industry by providing technical updates and promoting research.
---
TRBA is the road network partner that realises and fully completes every task in an effective way and has the necessary expertise to execute every step of the process flawlessly. It provides an all-in-one service for public works and private projects.
---
Zeta Industry, Turkey, is the manufacturer of the Fusion Bonded Epoxy (FBE) coated dowel bars and rebars according to ASTM A1078 / A1078M and ASTM A775 / 775M standards respectively.
FBE coated dowel bars are designed and used by the Federal Aviation Administration (FAA) and act as mechanical connection between concrete slabs without restricting joint movement and increase load transfer efficiency. ZETA Industry production is certified by the independent body TUV. With the high production capacity, ZETA industry can respond with the the shortest lead time in big projects.
Download Zeta Industry Corporate Brochure.