Go back
EUPAVE/FEBELCEM workshop at Matexpo, "Offset concrete paving"
For the third time already FEBELCEM, the Federation of the Belgian Cement Industry, and EUPAVE, the European Concrete Paving Association, are co-organising a workshop on the occasion of Matexpo.
The workshop will be held Wednesday 9 September 2021 from 10.00 to 11.30.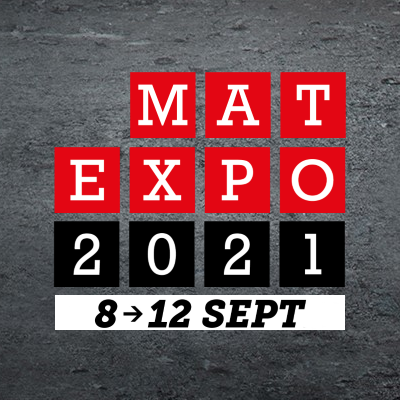 Programme:
10.00 Introduction by Luc Rens, Managing Director, EUPAVE
10.05 3D machine conctrol: from theory to practice by Arnaud de Cnijf, Support Specialist, TOPCON Positioning Belgium
10.25 Offset paving applications by Guy Tops, International Sales Manager, Power Curbers Companies LLC – Patrick Zanen, Global Director of Business Development, Gomaco International Ltd. – Matthias Fritz, Machine Control Product Manager, Wirtgen Group
11.25 Questions
11.30 Walking dinner, offered by Matexpo at the occasion of the "Road Construction Day".