Go back
Interested in promoting your activities during the next International Symposium on Concrete Roads? Take a look at the sponsorship options.
23/01/2023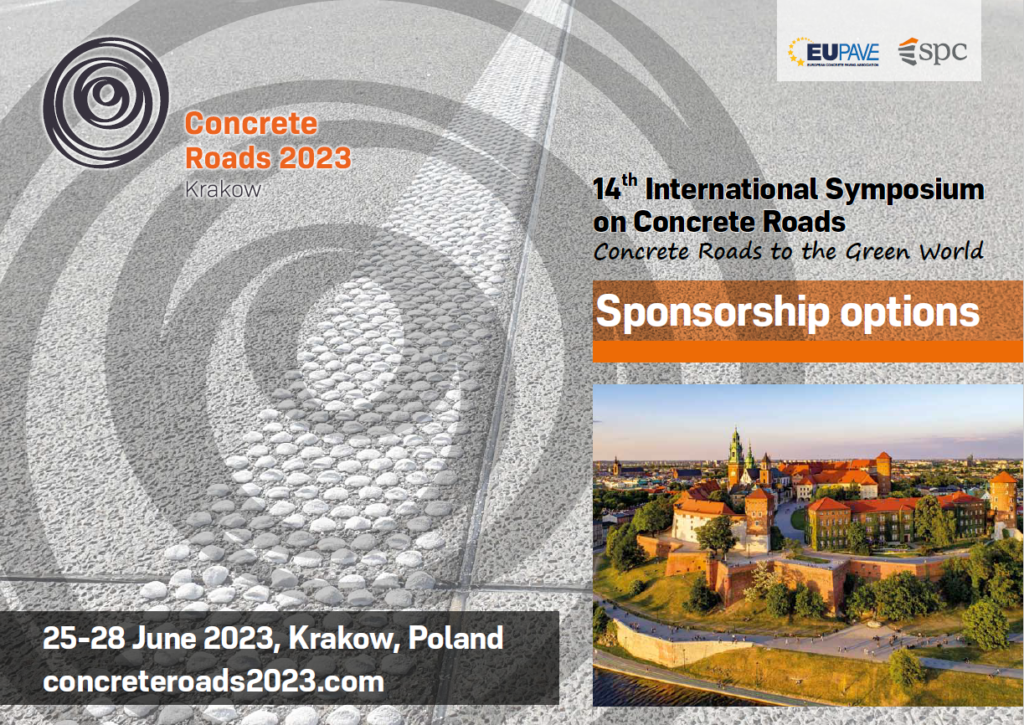 Your organisation will have the possibility to promote its activities during the 14th International Symposium on Concrete Roads. Different forms of sponsorships are detailed in the flyer below.
You can also find out more on the Symposium website: https://concreteroads2023.com/en/sponsors/
Do not hesitate to contact Marek Tobota (marek.tobota@concreteroads2023.com) and Grzegorz Krechowiecki  (grzegorz.krechowiecki@concreteroads2023.com) from the Polish Cement Association for further information.