Go back
Invitation to EUPAVE/FEBELCEM workshop "Innovative Case-Studies on Concrete Paving" at Matexpo 2023
12/07/2023
EUPAVE, the European Concrete Paving Association & FEBELCEM, the Federation of the Belgian Cement Industry have the pleasure of inviting you to their joint workshop during MATEXPO2023, with theme "Innovative Case-Studies on Concrete Paving".
Thursday 7 September 2023, 09:00, in meeting room MC4 at Kortrijk Xpo.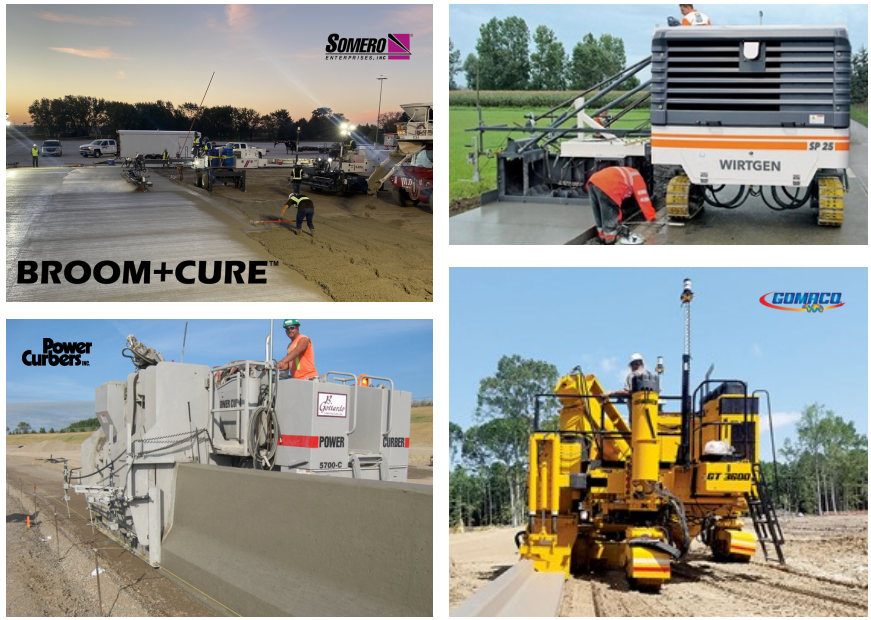 AGENDA
9:00 Welcome coffee in the lobby of the Meeting Center at Kortrijk Xpo (visitors to the workshops are allowed to enter early as the exhibition is only open from 10 am).
9:30 Welcome and introduction
by Luc Rens, Managing Director, EUPAVE and Consulting Engineer, FEBELCEM
9:45 Experiences and challenges working inside tunnels
by Juan-Luis Fumadó. Director, International Sales, POWER CURBERS Companies, LLC
10:10 Multifunctional concrete finishers and new developments
by Patrick Zanen, Global Director of Business Development, GOMACO International Ltd
10:35 Innovative developments by Wirtgen in slipform paving
by Martin Datzert, Product Manager, WIRTGEN
10:50 3D Concrete Paving for Commercial and Industrial Areas: the Future is Now
by Chris Dobbie, Vice-President of Sales Europe & Middle East, SOMERO Enterprises, Ltd
11:15 Closing remarks
11:30 Visit to the outdoor exhibition
12:30 Start of "Day of the Road Construction" with speeches, followed by cocktails and a walking lunch, offered by MATEXPO

The workshop will not be broadcasted online.
For more information, please contact Ms. Elise Carabédian, e.carabedian@eupave.eu