Go back
Successful worksite visit of the E420 – N5 Couvin!
17/12/2018
EUPAVE, FEBELCEM and the Belgian Road Association organised on Friday 9 November 2018 a worksite visit to the construction of the by-pass road E420 – N5 of Couvin in two-layered continuously reinforced concrete.  The event gathered around 80 participants.
The project's contracting authority is SPW (Public Service of the Walloon Region) and contractors are Bam Galère, Bam Contractors, Wanty and TRBA as subcontractor for the concrete paving activities.
The day started with words of welcome by Luc Rens, EUPAVE and Didier Masset, SPW. They presented the different partners: EUPAVE, FEBELCEM, the Belgian Road Association, the Belgian Concrete Association and the Public Service of the Walloon Region.
You can find the introduction slides here.
The worksite was presented by Delphine Cauchie, SPW.
The 14 km-long project links the N5 in Frasnes-les-Couvin with the French border at Brûli-Gué-d'Hossus.
You can find here presentation here.
Nathalie Balfroid, FEBELCEM, introduced the technique of two-layered CRCP.
Belgium is one of the pioneers in the development and use of CRCP with the main objective of eliminating the presence of transverse contracting joints and consequently also the problems and maintenance generated by these joints.
The main design principles were presented (type and position of reinforcement, concrete mix, active crack control,…) as well as the criteria to choose for either a single or two-layer concrete.  In Couvin, a two-layer CRCP was chosen because of the improved acoustical characteristics for this type of pavement.
You can find her presentation here.
Filip Covemaeker, TRBA, ended the presentations by giving a few numbers and technical information on the project and the different types of slipform pavers and equipment used on this worksite.
The thickness of the pavement is 23 cm divided in a 17 cm bottom layer and a 6 cm top layer. The scheduled construction period for this second phase of the total project is 31 working days.
You can find his presentation here.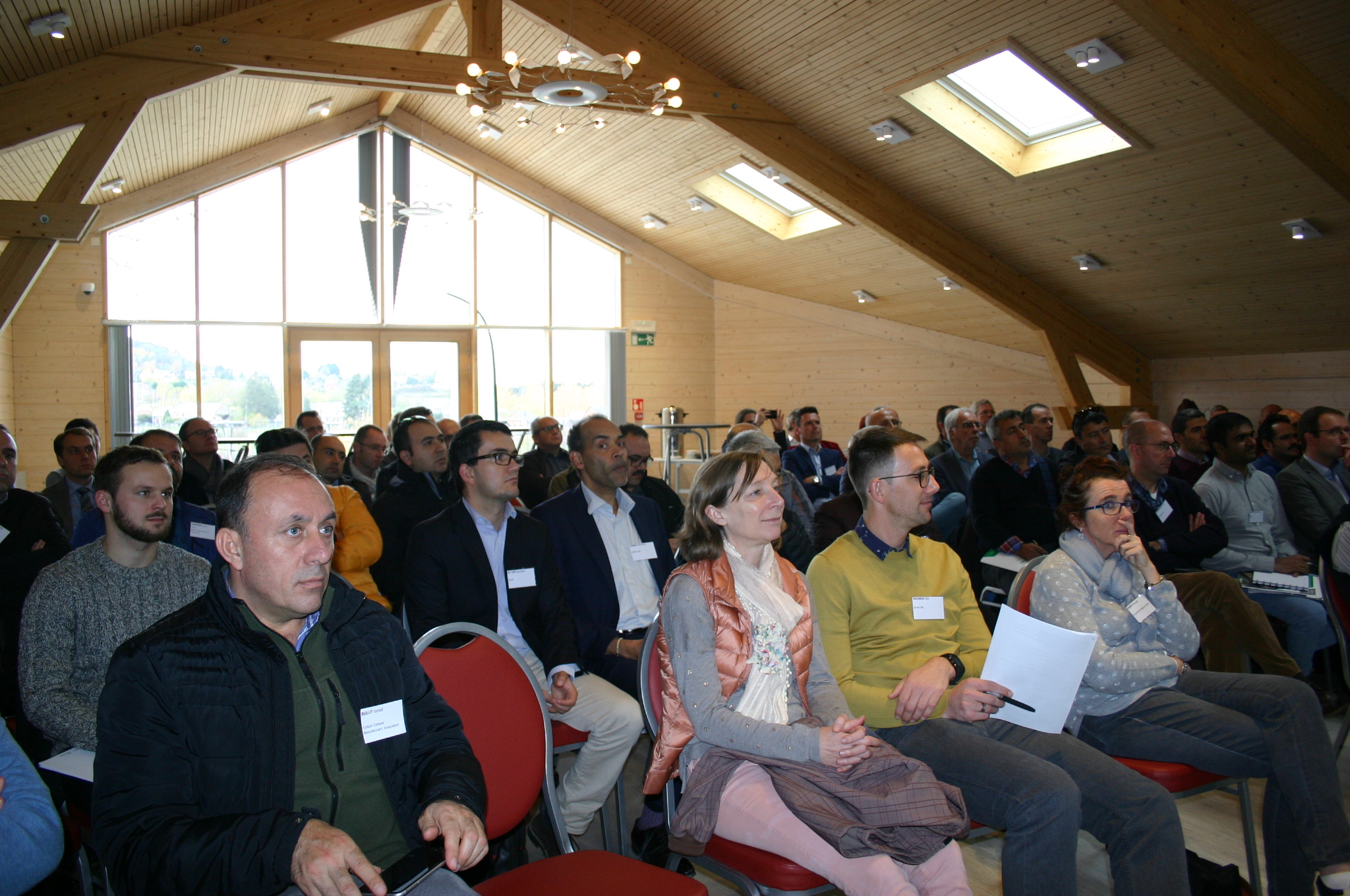 Around 14:30, all participants were invited to go by coach to visit the jobsite.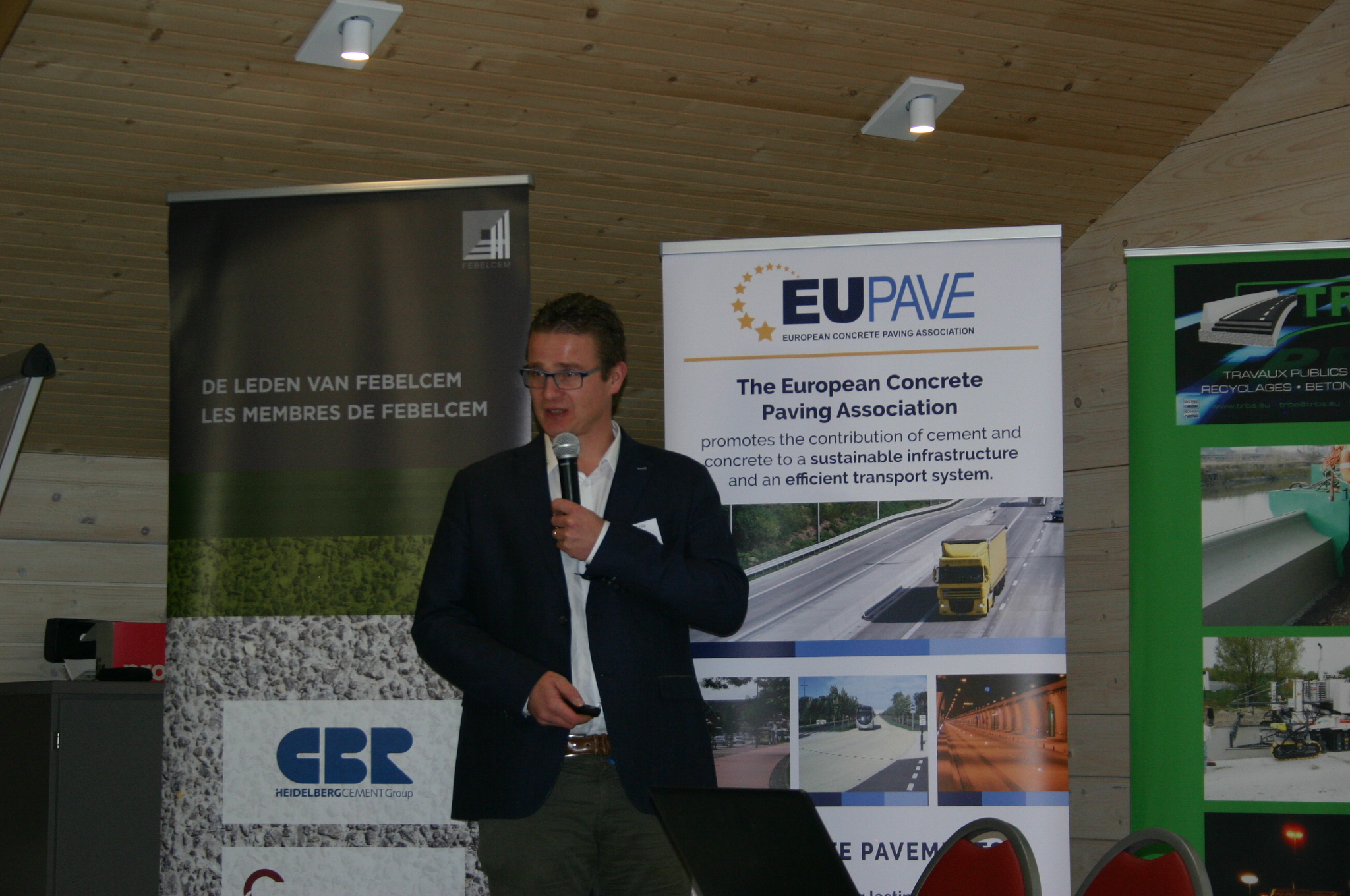 A few pictures from the worksite: