Go back
Vale: Justin Moss, President of the Australian Society for Concrete Pavements
02/11/2022
On behalf of EUPAVE, we would like to send our deepest condolences to Justin's family, friends and colleagues.
You can find below the full statement from the Australian Society for Concrete Pavements.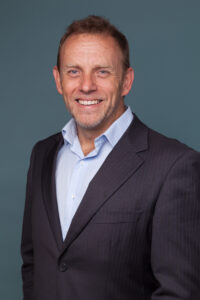 "It is with great sadness that we share the news of the sudden and untimely passing of Justin Moss, tragically last weekend. Justin was a very highly respected Engineer held in the highest regard within the roads industry and in particular matters related to concrete pavements. He was a tireless advocate for our Society as President for the past 3 years, and as a Board Member of the International Society for Concrete Pavements (ISCP).
Justin had over 35 years of civil engineering pavements experience, which encompassed most facets of pavement engineering including rigid pavements, flexible pavements, asphalt, sprayed sealing, materials technology, pavement condition, and strategy development—operational and research—with focus on improved road pavement performance, minimized life‐cycle costs, and management of current and future technical risk.
Justin was the Technical Director & Team Leader of Pavements at Arcadis in Sydney, Australia. Nationally, he presided over the growth of the largest non-government Pavement Design team, training initiatives, detailed designs, and strategic investigations. Prior to Arcadis, he held the roles of Supervising Pavement Engineer at Australia's largest DOT (TfNSW) Justin was the pavement design lead on major pavement design, consulting and construction projects totalling approximately $10B in spend.
A man with a formidable intellect, he was one of the leading minds on concrete pavement design and concrete pavement technology. Justin held a Bachelor of Science (BS) Degree in Civil Engineering from University of Technology Sydney; a Masters of Science (MS) Degree in Pavement Technology, Distinction from Center for Pavement Engineering Education (MPavtTech); a Certificate in Concrete Technology from Imperial College of London and was the recipient of the ISCP "Eldon J. Yoder Best Paper Award" at the 2008 ISCP Conference in San Francisco.
The ASCP offers our deepest condolences to Justin's family, friends, and colleagues. He will be sorely missed in the Australian Society for Concrete Pavements, as well as the local and international pavements industry.
In closing, this is going to be a really difficult time for many of us who knew Justin, I'd to encourage everyone speak about how we are feeling as much as possible and speak with a professional about dealing with loss. https://www.lifeline.org.au
May he rest peacefully.
Note: We will share details of funeral arrangements, with his family's blessing, and I will pass these on when available.
Craig Heidrich
Executive Director
Australian Society for Concrete Pavements"