Go back
Focus on offset concrete paving and 3D machine guidance during EUPAVE/FEBELCEM workshop at MATEXPO 2021
20/09/2021
13/09/2021
The Federation of the Belgian Cement Industry, FEBELCEM, and the European Concrete Paving Association, EUPAVE organised on 9 September 2021 a joint workshop on "Offset concrete paving" at MATEXPO 2021, Kortrijk.
MATEXPO is a biennial international trade fair for building equipment at Kortrijk Xpo. As the third largest trade fair of its type in Europe, it has an established reputation and receives more than 40,000 visitors.
---
Mr. Luc Rens, Managing Director of EUPAVE opened the workshop with a short introduction.
Mr. Jeroen de Vrieze, Advisor Promotion, Market and Statistics from Betonhuis, moderated the event..
The first presentation was given by Arnaud de Cnijf, Support Specialist at TOPCON Positioning Belgium. Mr. de Cnijf started with presenting the company that designs and manufactures positioning products and solutions for the global surveying, construction, agriculture, amongst other. He gave a clear overview of different types of machine guidance systems. You can find the presentation here: "3D machine control: from theory to practice".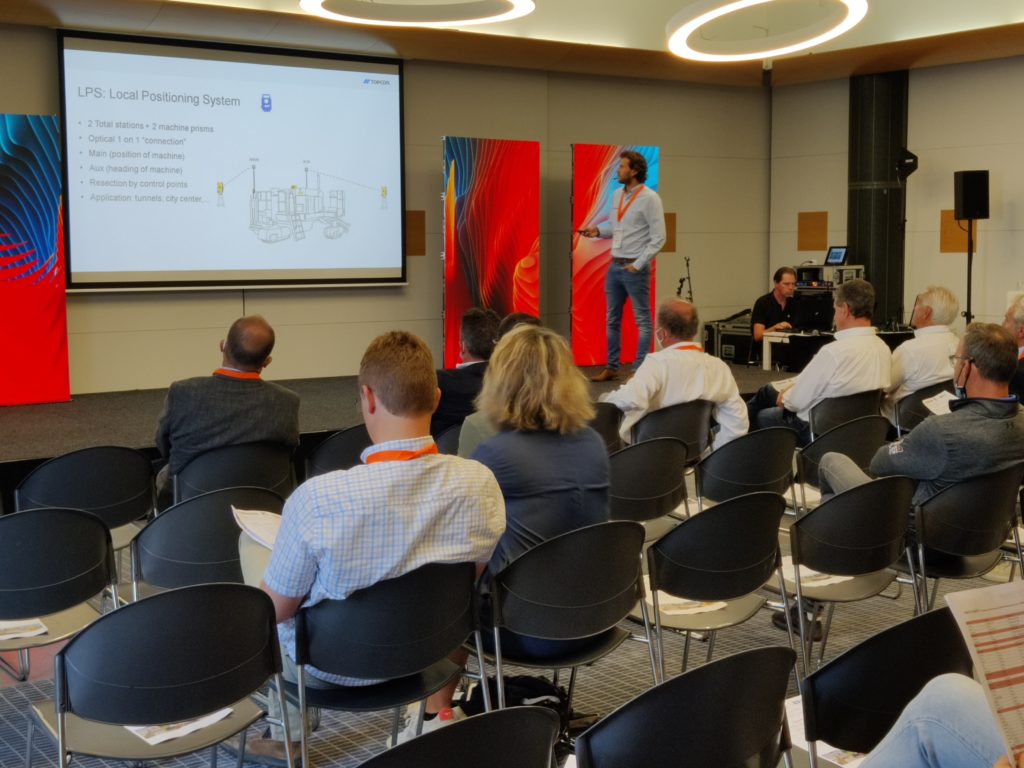 Then, representatives of three manufacturers of slipform paving machines – POWER CURBERS, GOMACO and WIRTGEN, all members of EUPAVE, introduced the offset paving applications.

Mr. Guy Tops, International Sales Manager, gave a presentation of Power Curbers starting with the history of the company. Since 1953, when Power Curbers made its first curb machine, the organisation developed its expertise worldwide. They will soon celebrate their 70th birthday.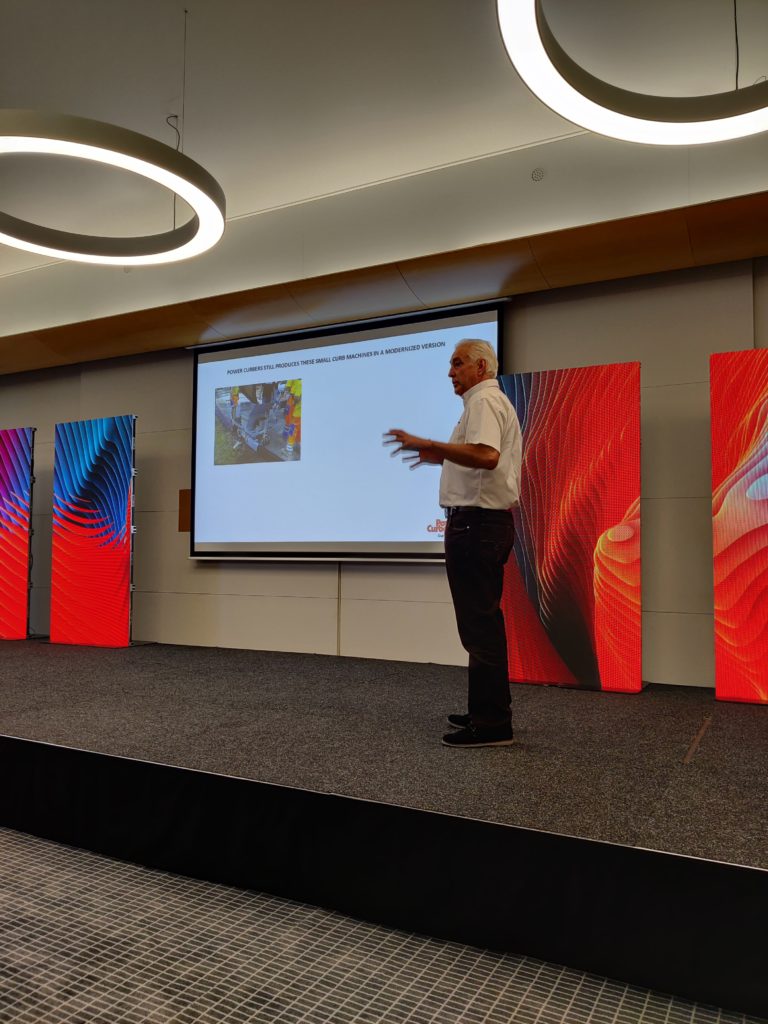 Mr. Patrick Zanen, Global Director of Business Development, showed the large spectrum of competences of Gomaco. Representatives of the Belgian contractor Superbeton explained why they chose the Gomaco 3000 and showed the benefits of the machine.
Mr. Matthias Fritz, Machine Control Product Manager, presented Wirtgen's machines and more specifically the Wirtgen Autopilot 2.0 and its components, advantages and benefits.
A Q&A followed the presentations.
We wish to thank the 50+ participants for their interest as well as the speakers for their great contribution and also the MATEXPO team for the opportunity of organising this event and their great support.